A ring from your own twig
£

150.00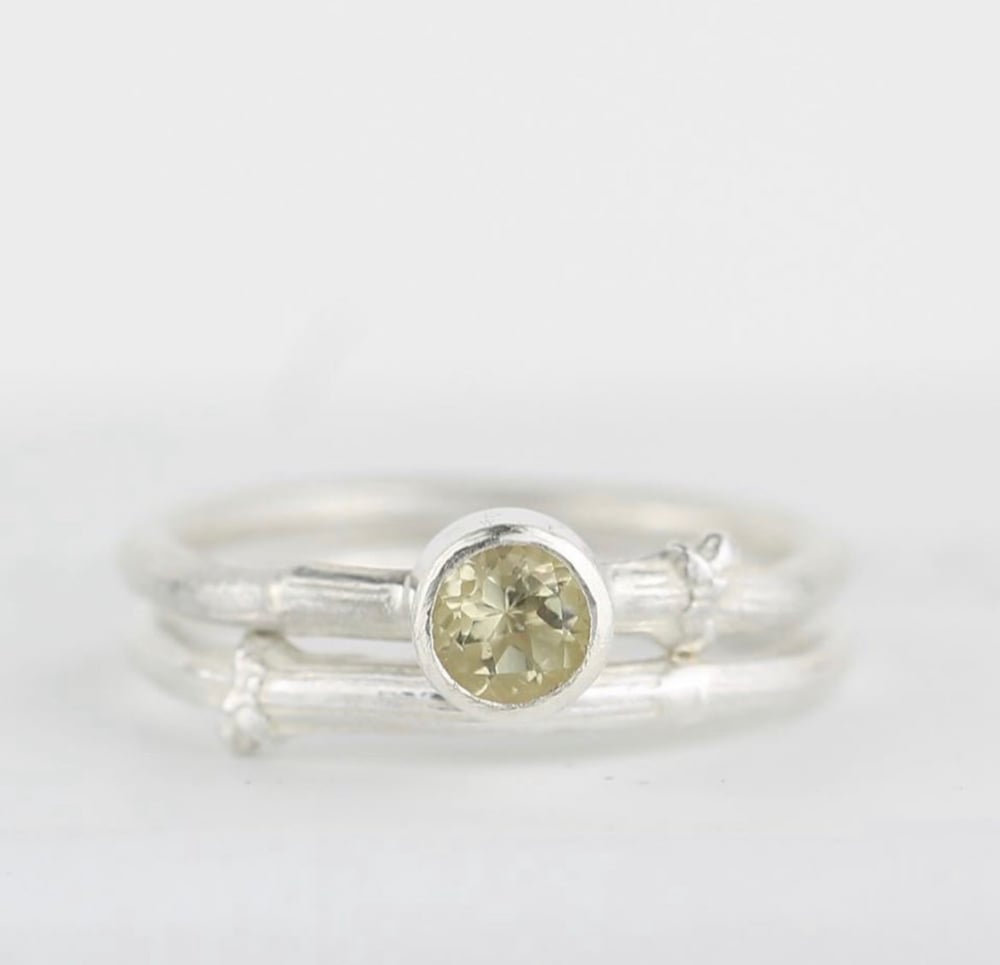 YOU WILL NOT RECEIVE THE RINGS PICTURED!
This listing is for a unique handmade sterling silver twig ring cast from your own twig.
Send me a twig from somewhere meaningful to you… from a special walk, a memorable holiday, a tree you picnicked under, something you planted in memory of something or someone, a twig picked from a beloved home you are leaving, or to remind someone of home on their travels. A mould will be made of the twig you supplied, and it will be cast in solid sterling silver or gold using the traditional lost wax method. (The twig does not remain inside the silver.)
The ring will be hallmarked and it can be finished with your choice of a soft matte look to the metal or a high shine polish. It comes high polish as standard so remember to tell me if you want something different.
If you don't know your ring size, you can still place an order as there is a size option 'I don't know my size' and I can send a sizer to you for you to check. Alternatively nip into a high street jewellers and ask them to tell you your size. Bear in mind a round profile twig will slip over your finger easier than a wide flat band - if you want more advice about sizing do get in touch.
Selecting your twig. You will need to send me an approx 10cm long twig. One with detail will be lovely, but think about what it would be like to wear. If it's too bobbly it may be uncomfortable. Also think about how chunky the twig is. Would it sit comfortably and not be too wide between your fingers? It's best if the twig doesn't dry out too much and become brittle, so once you've picked it, get it in the post. Wrap it well so it won't break, pop it between two bits of card and send it in a padded envelope. It's important I know who the twig is from so don't forget to add a note.
Details
*This listing is for one solid sterling silver cast twig ring (without a gemstone) cast from your own twig.
*Finish will be high shine as standard. Message me if you prefer a matte finish.
*If you would like to order a stack of matching rings, or a pair of rings, a 50% discount is applied for additional rings if the order is placed at the same time.
*If you want a matching pair in different sizes, just order one size and message me the size of the second ring.
*For a quote in gold, please get in touch.
*For a quote with gemstones, please get in touch.
The ring is supplied in a bespoke logo box.
Every box is gift wrapped. Because your ring is unique and precious, I charge £4.95 (U.K.) towards postage for this item so I can send it by a tracked and insured carrier.

One last thing, while I can advise on size, unless I have measured your finger myself then the responsibility for the size falls to you. If the size supplied is incorrect, I can stretch a ring that is too small by a couple of sizes only. I am happy resize up for free - you just pay postage. If it needs to be made bigger by more than two sizes, I would need to start again with a new silver twig so there is a cost implication. There would be a charge of £25 plus postage to resize down.
Share